Shows
Directions
Directions
The Gallery at Fouts is located at 9100 Fouts Road. Traveling East from Hwy 400 on Holcomb Bridge Road (Hwy 92) turn right at the East Roswell Library onto Fouts Road. (See Map)
The building is located on the right just past the first stop sign.
GALLERY HOURS
GALLERY HOURS
Fridays: 10:00am to 1:00pm
Saturdays: 10:00am to 4:00pm
Closed on Major Holiday weekends AND During Inclement Weather
Open Studio/Gallery Sitting
There are many opportunities to sell art through RFAA. Along with our Gallery on Fouts, we have multiple outside shows and venues. Most of our Venues receive a 10% commission for sales at their locations. RFAA takes a 10% commission at these sites. At our shows and for gallery sales, RFAA takes a 20% commission. Artists receive 80% of the sale price for all sales made through RFAA. Sales at the Gallery are made by Gallery Sitters or the Artist. Artist: If you make a sale, please fill out a sales tracking form and mail your 20% commission check to the Treasurer, P.O. Box 2084, Roswell GA 30077.
Sign Up Genius Protocol/Information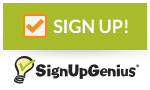 SHOWS AT THE GALLERY ON FOUTS ROAD
Showing your artwork in our shows is a privilege of your membership. Please follow these guidelines for preparing your works: clean the frame and glass; cover/repair any major dings, scratches on frames; use only wire hangers. Show works that are 3 years old or newer. Show only original works (no prints, giclees, copies of others' works). Follow individual requirements in the prospectus for special shows.
ALWAYS CHECK THE CALENDAR FOR MOST CURRENT DATES AND TIMES
2020
Due to Covid 19, our building has been closed until further notice. Watch our Homepage for online shows and shows at outside venues.
---
Sales at the Gallery on Fouts are made by Gallery Sitters or the Artist. Artist, if you make a sale , please fill out a SALES TRACKING FORM (available under FORMS on RFAA.org) and mail it, along with a check for 20% of your sale price (RFAA commission) to RFAA, P.O. Box 2084, Roswell, GA 30077. Contact: sherry.hardage@gmail.com if you have questions.
SHOWS AT OTHER LOCATIONS
JANUARY -- North Fulton Invitational High School Art Show –at the Roswell Visual Art Center in Roswell Park, Woodstock Road, Roswell, GA

APRIL -- Roswell City Hall – on the main floor and second floor at 38 Hill Street, Roswell GA

MAY -- "Wired" Members' Show – at Synovus Bank, Alpharetta Highway at Holcomb Bridge, Roswell, GA

SEPTEMBER -- Nature: Double Vision – at the Chatthoochee Nature Center 9135 Willeo Rd., Roswell GA

SEPTEMBER -- Genesis Juried Members' Show – at Synovus Bank, Alpharetta Highway at Holcomb Bridge, Roswell, GA.
JANUARY 2021 -- Ex Libris – December 10- January 4, 2021 at Sewell Mill Library and Cultural Center.
Curator, Sherry Hardage